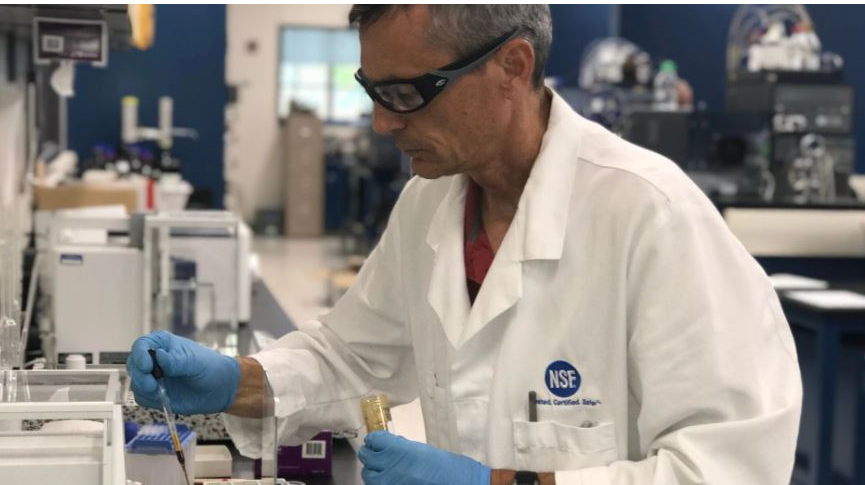 NSF International
Companies
Information
NSF International protects and improves global human health. Manufacturers, regulators, and consumers look to us to facilitate the development of public health standards and provide certifications that help protect food, water, consumer products, and the environment. 
NSF helps ensure the highest levels of product and ingredient quality and safety through its accredited certification programs and testing services. 
Our mark gives both industry professional and consumers peace of mind by verifying Good Manufacturing Practice (GMP) compliance in the dietary supplement and personal care industries. 
NSF certifies to NSF/ANSI 173, the only American National Standard for testing and certifying dietary supplements. Our expert team of chemists, microbiologists, and toxicologists work in testing laboratories in the U.S., Europe, and China. 
We evaluate the composition of dietary supplements, ingredients, and personal care products, including vitamins, minerals, herbs, botanicals, amino acids, sports supplements, concentrates, metabolites, constituents, and extracts. 
NSF International's Certified for Sport® program helps athletes, dieticians, coaches, and consumers make safer decisions when choosing sports supplements. The Certified for Sport® certification is the only independent third-party certification program recognized by the United States Anti-Doping Agency
(USADA), Major League Baseball, the National Hockey League, and the Canadian Football League. Certified for Sport® is also recommended by the NFL, NBA, PGA, LPGA, CCES, CPSDA, iNADO, Ironman, NASCAR, Taylor Hooton Foundation, and many other organizations seeking to mitigate the risks of contaminated dietary supplements.  
Company Type
Consulting Company
Contract Laboratory
Industries Served
Dietary Supplements
Food
Beverage
Personal Care
Pharma
Regions Served
Asia
Eastern Europe
North America
Western Europe
Memberships
American Botanical Council (ABC)
American Herbal Products Association (AHPA)
Council for Responsible Nutrition (CRN)
United Natural Products Alliance (UNPA)
Social media
Contact details
Ingredients & Services
Sessions
Documents & Links
Team