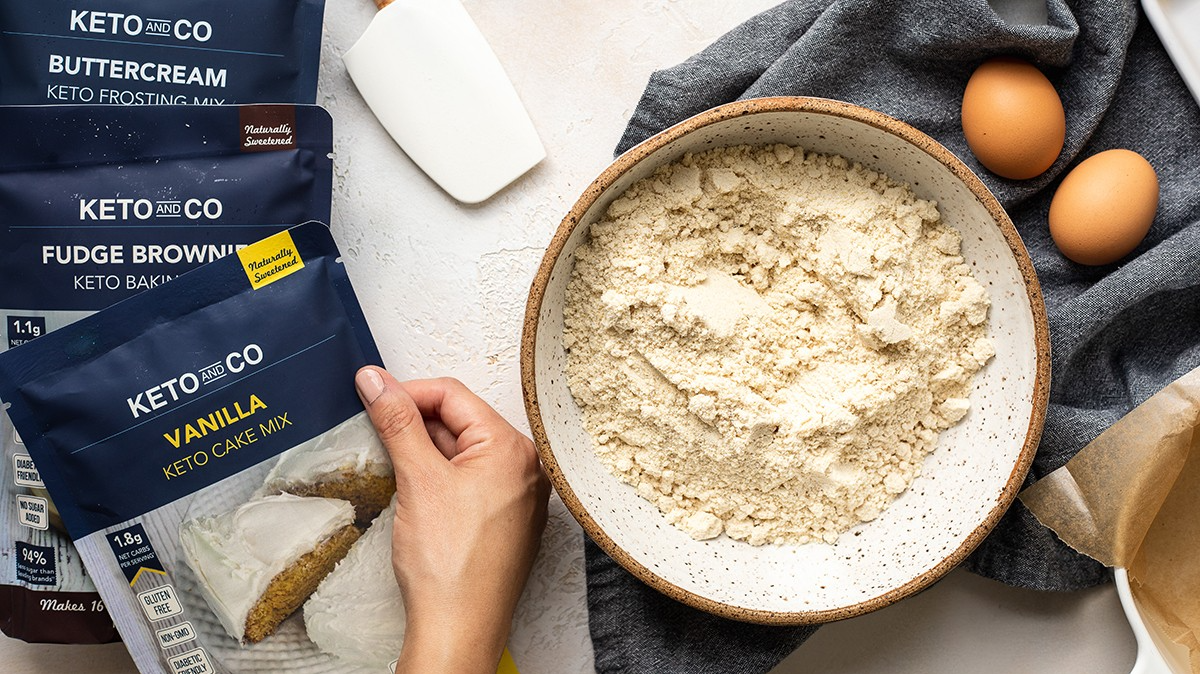 Keto and Co
Information
Truly Keto. Truly Delightful.

Whether you're keto, watching your carbs or just trying to eat less sugar, we believe you shouldn't have to compromise between taste and nutrition. That's why we developed the Keto and Co line of low carb, no sugar added, truly keto alternatives.

Our products are as delicious as they are good for you. Don't just take my word for it – we have over 15,000 five star customer reviews. We list the exact net carbs to the decimal on every package and never hide behind rounding or misleading serving sizes, so our customers know that when we say keto, it's really keto.

- Ted Tieken, Founder 
Company Attributes
Mission-Driven Business
New/Emerging Brand
Category: Food
Baking Mix, Ingredients & Flour
Cereal & Oatmeal
Product Attributes/Trends
Gluten-Free
Made in the USA
Non-GMO Project Verified
Social media
Contact details
Documents & Links